Are you coping without Football?
Are you starting to experience symptoms of football withdrawal? Good, so it's not just us then! Under normal circumstances the Irish American football season would just be coming to a close after a long summer . The Shamrock Bowl  would have been contested, and teams up and down the country would already be plotting for next season. And with full contact American football in Ireland unlikely to happen until the new year, what ever are you going to do to get your football fix?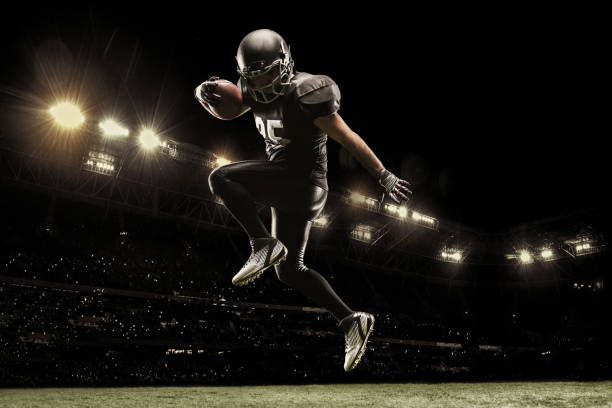 Fortunately, we are less than 2 weeks away from football kicking off across the Atlantic! The 2020 college football season (albeit in a much-adapted format) gets underway on the first weekend in September, and despite 2 conferences already pulling out, some football is better than no football! There was a lot of uncertainty as to whether college football would even go ahead at all, and it could very well still come grinding to a halt mid season if there is a sudden spike in coronavirus cases.
Meanwhile in the professional ranks, the NFL seems content to adopt a wait and see approach. Teams are limiting the number of fans that will be in attendance at games, or in some cases are banning fans altogether for the start of the season.
Will the season be completed? Right now it's impossible to predict, but the odds are definitely stacked against. But at least we'll have some sort of football to watch soon!
Not content with just sitting and watching football? We get that. Being deprived of any sort of competitive football would  drive any player a bit crazy.  And while the kitted season may be postponed, flag football is still going strong with games due to start in mid to late September.  The non contact version of the sport is just as competitive and demanding, putting a heavy emphasis on skill, footwork and technique.  There are flag football teams all over the country, so if you'd like to give it shot get in touch with us and we'll point you in the right direction!
Let's be honest, with everything that's going on in the world these days we'll take any sort of football we can get our hands on! Football is probably something we all took for granted – not truly realising how important it was to our personal lives as an outlet for socialising and for fitness. I for one will never take anything, let alone football for granted again. So, when you're sitting cheering for your favourite team on a wintery Saturday evening, or lining up to run routes on a chilly Sunday morning, savour the feeling. It's more important than you realise!